A care home in Knebworth has been helping local school children to learn more about dementia.
Year 5 children from Knebworth Primary School visited Care UK's Knebworth, on London Road, to take part in a host of activities to learn about how the brain works, the effects of dementia, and how the condition can have an impact on everyday tasks.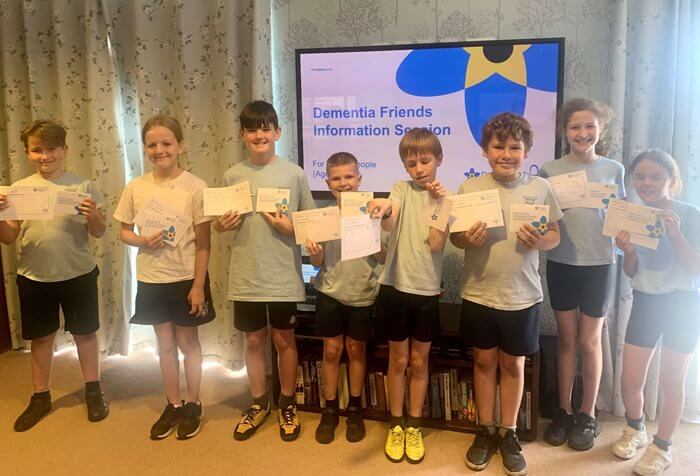 Following the format of the Alzheimer's Society Dementia Friends initiative, the home's Dementia Champions led the session, in which the children pledged to carry out one action to help people living with dementia, before being presented with their official Dementia Friends Badge.
Vera Moreira-Henocq, Home Manager at Hartismere Place, said: "We have a wealth of expertise in dementia and dementia care, and are passionate about encouraging others to learn more about the condition, and how it may affect those living in their local community.
"The pupils of Knebworth Primary School are regular visitors to the home, and residents love having them around. We thought this provided the perfect opportunity to teach the children more about dementia, so they grow up with an understanding of some of the changes they may see, not only in residents, but in their families, friends and the wider community.
"We look forward to continuing to work with our younger friends at Knebworth Primary School on future projects, and further building on the blossoming intergenerational relationships we've forged together."
Knebworth delivers a full range of residential care for older people, including short-term respite care, nursing care and specialist care for people living with Alzheimer's and other forms of dementia.
To find out more about the home, contact Customer Relations Manager at Knebworth, Paula Brown, on paula.brown@careuk.com, call 01438 893411, or visit careuk.com/knebworth.