A care home in Chester has been named one of the best in the county by the UK's leading care home review website for the second year in a row.
The website, carehome.co.uk, annually announces the winners of the Care Home Awards and Deewater Grange has been listed as one of the best from over 1,805 care homes in the North West.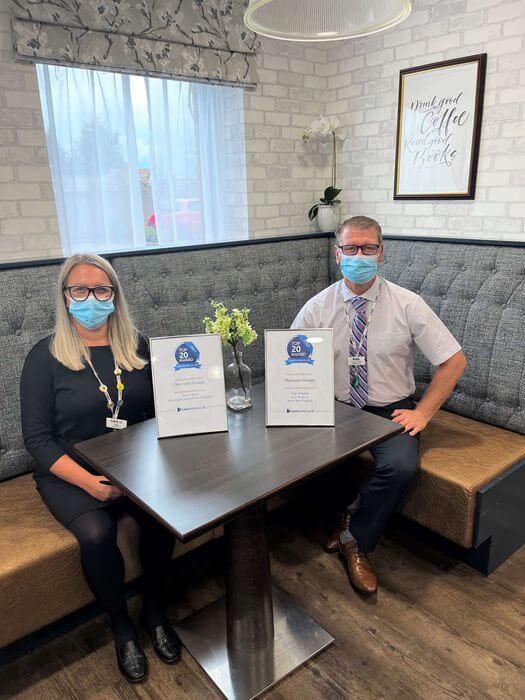 The Care UK home, located on Chester Road, is known for its commitment to enabling residents to lead active and fulfilling lives. One of the celebrated aspects of Deewater Grange is that is provides daily group and one-to-one activities which are led by the lifestyle team.
The list of the most recommended care homes across the UK is compiled based on both the individual home and care group review score, which is calculated using reviews provided by service users and relatives.
With a score of 10, the highest possible rating, 100 per cent of reviewers for Deewater Grange rated the care home as 'excellent'.
One review said: "The staff are very caring and responsive; they showed an interest in [mum] and she built some lovely relationships."
Another review said: "Deewater has exceeded our expectations. All of the staff are exceptional, from housekeeping to management, everyone acknowledges you upon arrival and are so approachable, nothing is too much trouble. Our mother has settled into the beautiful surroundings and her room is delightful; tastefully designed, light and modern, with an air of serenity...Deewater has excellent facilities for its residents including a cinema room and 'coffee shop' and the wonderful presence of Mabel, the resident dog, makes this home feel truly like a home from home."
Sally Cooper, Home Manager at Deewater Grange, said: "We were over the moon to find out that Deewater Grange has been rated in the top 20 care homes in the county for a second year in a row. This is a brilliant achievement and a perfect testament to the team's continuous hard work.
"I couldn't be more pleased with the warm environment we have nurtured. I am incredibly appreciative of everyone here for their ongoing commitment to helping residents to lead fulfilling lives. I would like to say a big thank you to everyone who has helped make Deewater Grange such a lovely place to call home.
Deewater Grange is a state-of-the-art care home which provides full-time residential, dementia and nursing care. The home has been designed to enable residents to live active and fulfilled lives, while also promoting independence, and incorporates space for hobby and leisure activities, including its own café, bar, cinema as well as a hair and beauty salon. The layout of the building is configured into a series of individual suites, each having a dedicated lounge/dining room to help facilitate the creation of close-knit communities.
For more information about Deewater Grange, please contact the Customer Relations Manager Andrew Kenny at andrew.kenny@careuk.com, or call 01244 455176.
For more general information, visit careuk.com/deewater-grange