An Ipswich care home has been crowned the winner of an esteemed regional award.
John Masullo, Receptionist and Lead Administrator at Care UK's Asterbury Place, on Aster Road, has been awarded first place in the 'Innovative Practice' category at the Suffolk Care Awards 2022.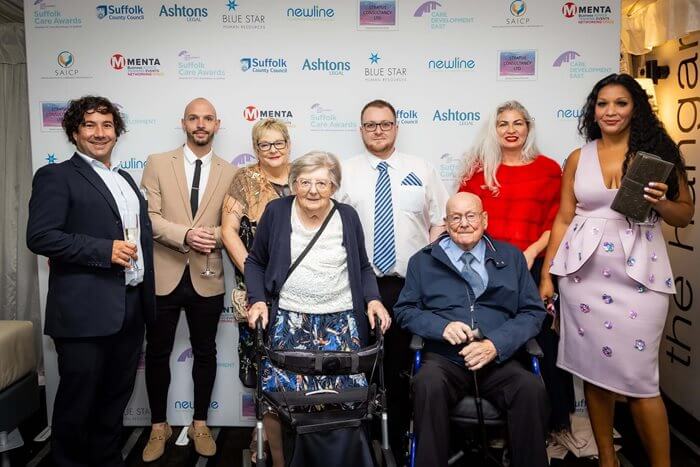 The award recognises John's integral role within the home and his commitment to implementing innovative practices to improve services.
Throughout the pandemic, John went above and beyond to ensure resident's loved ones had as much opportunity to visit residents as they could. He helped to train close relatives as Essential Care Givers, allowing residents to stay in contact with their loved ones and ensuring families remained involved with care plans. He even went above and beyond to surprise a resident with a video call with their favourite celebrity.
Speaking of his win, John said: "I'm really grateful to have won this award. Everything we do here at Asterbury Place is with the aim of making a lovely home for the residents and ensuring that they remain close to their families.
"It's seems only natural to me to do what I can to help everyone in the home, and it's really rewarding to know that the residents and my fellow team know I care."
Christine Da Silva, Home Manager at Asterbury Place, said: "We're incredibly proud of John – he is a vital member of the Asterbury Place family and incredibly deserving of this award.
"John goes out of his way to ensure residents live fulfilling lives and maintain strong connections with their relatives – two things which we value highly here.
"I'd like to take this opportunity to say a huge well done to John. He makes every day at Asterbury Place brighter and is loved by both team members and residents alike."
Asterbury Court is a modern care home which provides full-time residential, nursing, dementia and end-of-life care, as well as short-term respite care. Designed to enable its residents to live enjoyable and fulfilling lives, the care home has its very own cinema and hair salon, and there is plenty of space both in and outdoors for relaxation and recreation.
To find out more about Asterbury Place, please call Home Manager, Christine Da Silva, on 01473 852962 or email christine.da-silva@careuk.com.
For general information, visit careuk.com/asterbury-place.