A care home in Chingford is 'creeping it real' with a local cadet squadron this Halloween.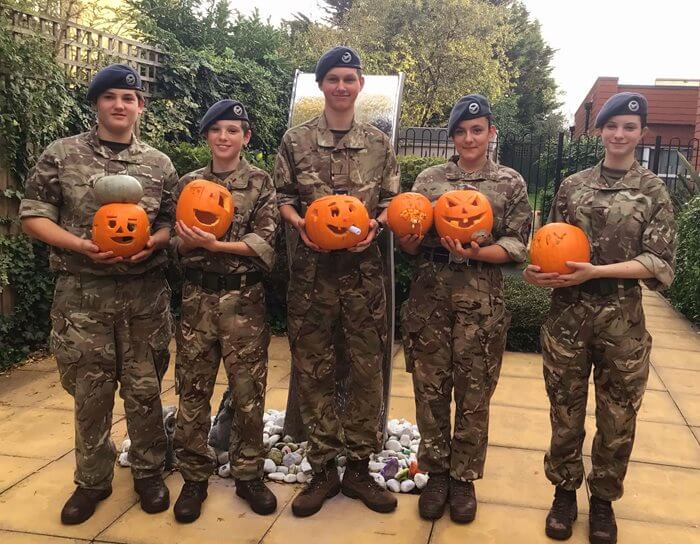 Residents at Care UK's Ivy Grove, on Hatch Lane, carved up a treat with local Air Cadet unit, 27F Chingford, with an afternoon of pumpkin fun. In preparation for the event, team members dressed in Halloween costumes and adorned the home with fang-tastic decorations.
Residents and cadets paired up into teams, before deciding which spooky design their pumpkin was to adopt. After scooping out their pumpkins and carving their faces, the pumpkins were placed in the home's lounge for the General Manager, Alexander Bragg, to decide the winner.
Alexander Bragg, General Manager at Ivy Grove, said: "Our pumpkin carving activity certainly lifted spirits this Halloween. Here at Ivy Grove, we are always looking to plan interesting and exciting activities for residents, and Halloween gave us a great opportunity to organise some 'hocus pocus' fun with our local cadet squadron.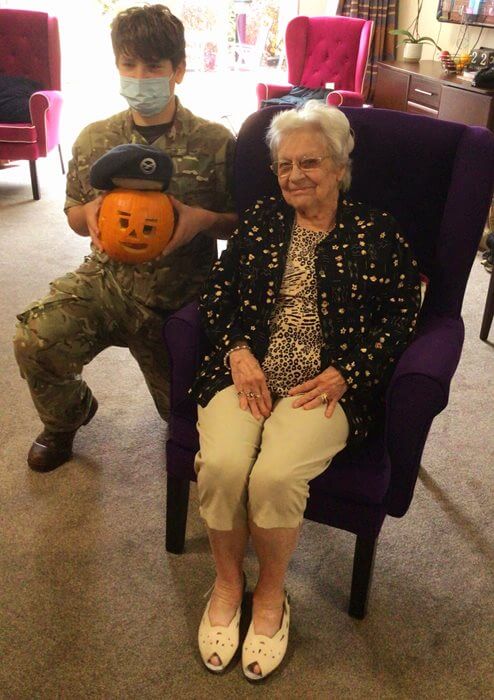 "Special events like this one are a fang-tastic opportunity to encourage residents to reminisce. Many remember decorating their home, carving pumpkins with their children or helping pick a costume, so it was great to hear residents sharing their stories of Halloween's past with the squadron.
"We'd like to say a big thank you to the cadets for a wonderful afternoon and for helping us create our gourd-geous new decorations. The pumpkins now feature in our front window and will certainly give passers-by pumpkin to talk about this Halloween."
Designed to enable residents to live active and fulfilled lives, while also promoting independence, Ivy Grove incorporates space for hobby and leisure activities. The layout of the building has been configured to help facilitate the creation of close-knit communities and encourage social interaction among residents.
To find out more about Ivy Grove, please call April Jones, Home Admissions Advisor on 020 3797 0198, email April.Jones@careuk.com or visit careuk.com/ivy-grove