Residents at a local care home have been passing on their advice to the younger generation as part of a nationwide initiative.
Residents at Care UK's Appleby House, on Longmead Road, have been sharing advice on having a successful career and maintaining longstanding friendships with children from Epsom Primary School as part of a new intergenerational project – Wisdom Booths.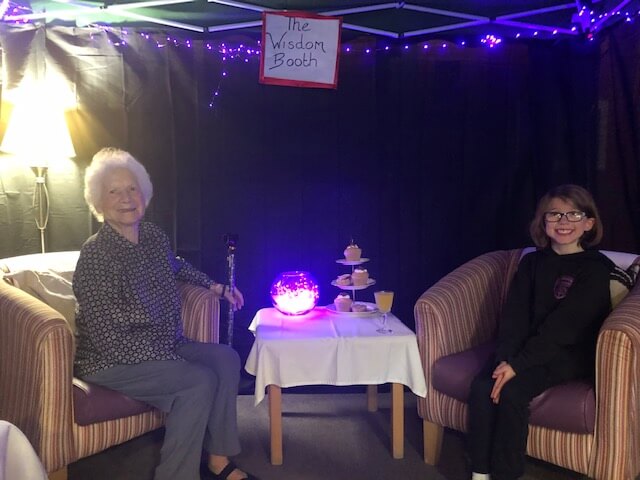 The Wisdom Booths initiative sees Care UK homes across the UK share their advice with younger generations after a national survey found 88% of people nationwide are grateful for what they've been told by their elders and 56% will always rely on them for advice, regardless of how old they are.
The pearls of wisdom at Appleby House included 95-year-old resident, Bridget Parry, who talked about her career as a nurse. Bridget spoke about the importance of washing hands and eating fruit and vegetables. After the children wanted to know what medical instruments she used during her career, Bridget said the most useful tool was a thermometer as this identifies when people are unwell without them knowing.
To help the children with their art project, 95-year-old resident, Pat Redver-Smith, a former artist, said: "Practice makes perfect. An artist has to study hard. Watercolours are a good place to start as the colours blend easily together."
Shona Bradbury, Home Manager at Appleby House said: "Intergenerational activities are a huge part of life here at Appleby House and it was fantastic to be joined by pupils from Epsom Primary School to discuss the advice that residents would give to their younger selves.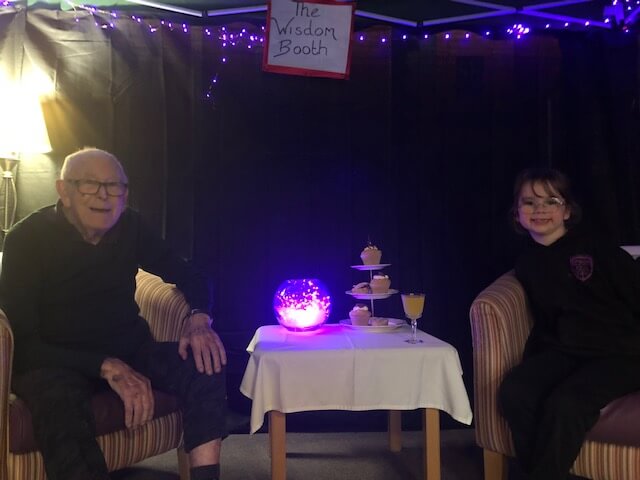 "Intergenerational relationships have shown to be incredibly fulfilling, as they give both generations a chance to learn from one another. These connections can be especially helpful for older people as they can provide a sense of purpose and spark discussions about their childhood.
"We'd like to say a huge thanks to Epsom Primary School for participating, and we look forward to welcoming them into the home again very soon!"
For more information about Care UK's Wisdom Booths initiative, visit: careuk.com/wisdom-booths.
Appleby House has been designed to encourage residents to live active and fulfilling lives, while remaining as independent as possible in a safe environment. The modern care home provides full-time residential, nursing and specialist dementia care.
To find out more about Appleby House, please call 0333 4343 002 or email Home Manager, Shona Bradbury, at Shona.Bradbury@careuk.com.
For more general information, visit careuk.com/appleby-house.