Residents in Quorn were given a special surprise when some unusual visitors slithered, crawled and pounced into their care home.
Everyone at Care UK's Lonsdale Mews, on Farley Way, gathered to welcome a host of animals, from rats and snakes to tarantulas, kittens and cockroaches, which were greeted with much excitement from residents.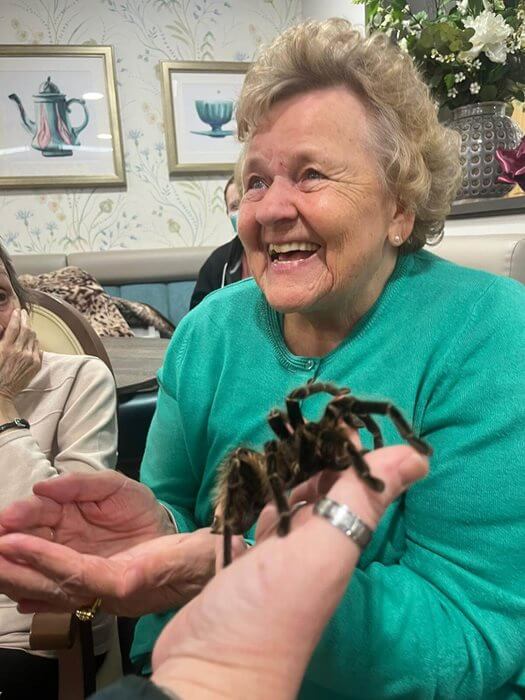 The animals were brought into the home by The Mobile Mini Zoo, which provides interactive learning experiences, where the creatures are friendly, relaxed and used to human contact.
Residents were delighted to be able to get up close to the animals and learn more about them, with those brave enough even holding some of the creepy crawlies.
The day was particularly special for Ann Mason, who had always wanted to hold a tarantula. Ann was thrilled to be able to hold the eight-legged creature and have her wish come true.
Ann said: "I have always wanted to hold a tarantula, and I loved it when it moved from hand to hand – it was so light and soft."
Toby Sturgess, Home Manager at Lonsdale Mews, said: "We all enjoyed a wonderful afternoon meeting all of the weird and wonderful animals that visited the home.
"Here at Lonsdale Mews, we are always seeking new and exciting activities for residents to enjoy and we wanted to make this happen for Ann. Animal therapy has proven to be incredibly beneficial for older people, as it can often prompt conversations and have a calming effect.
"It was so lovely to welcome all of these animals into the home, and seeing residents interacting with them was wonderful – thank you again The Mobile Mini Zoo!"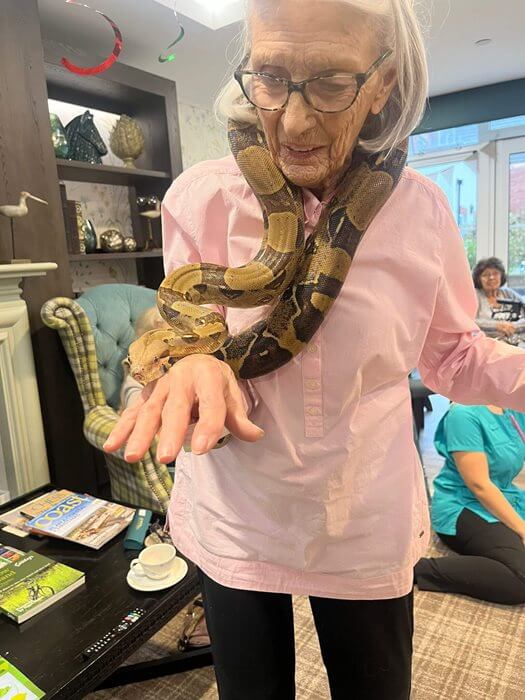 Lonsdale Mews offers full-time residential and dementia care, as well as short-term respite. The home incorporates space for hobby and leisure activities and includes its own cinema, hairdressing salon and café. The layout of the building is configured into a series of individual suites, each having a dedicated lounge/dining room to help facilitate the creation of close-knit communities.
To find out more about Lonsdale Mews, please call Customer Relations Manager, Jenny Cartwright, on 01509 801 587, or email jenny.cartwright@careuk.com.
To find out more about Lonsdale Mews, visit: careuk.com/lonsdale-mews.