Two care homes in Dorset were joined by some unusual friends for a special afternoon of merry fun.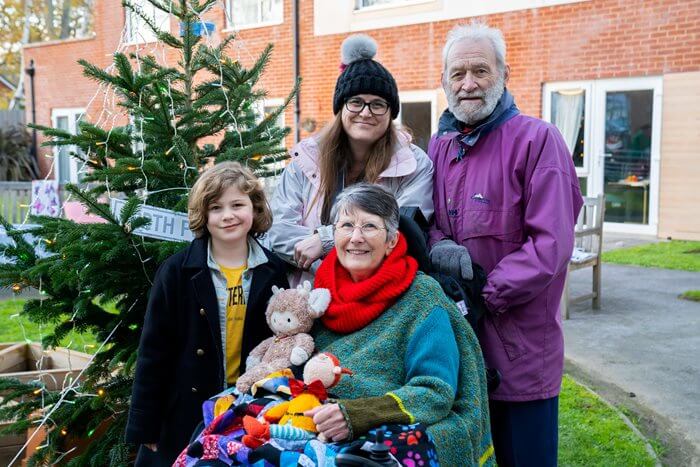 Residents at Care UK's Ferndown Manor, in Ferndown and The Potteries, in Poole, gathered to welcome friendly reindeer into each of the home's gardens where they received plenty of fuss and attention.
As part of the festive afternoons, residents at both homes were also joined by families and grandchildren.
Residents and children alike were able to pet and feed the reindeer while learning interesting facts about the animals and their care.
Zita Turner, Home Manager at The Potteries, said: "We're always looking for new ways to make each day different and exciting for residents, and being able to share this fun afternoon with the resident's grandchildren was a wonderful bonding experience for everyone involved.
"The reindeer provided an excellent opportunity to bridge the generation gap, and residents enjoyed sharing Christmas memories from their own childhoods, while the youngsters encouraged residents to express their playful side.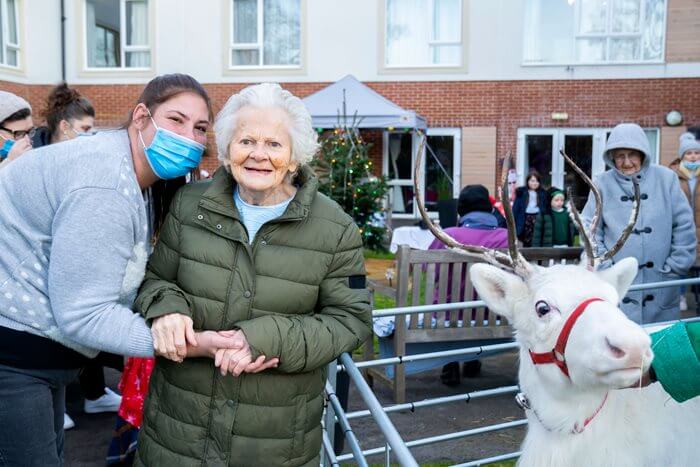 "It was lovely to welcome everyone into the home for a festive afternoon of fun, and we look forward to seeing them again very soon!"
Sara Muslin, Home Manager at Ferndown Manor, added: "We had a fantastic time inviting friendly reindeer into the gardens of Ferndown Manor and starting the festive celebrations.
"It was so lovely to welcome the reindeer into the home, and we'd like to wish everyone a very Merry Christmas!"
The Potteries and Ferndown Manor have been designed to deliver the very best standards of care and to enable residents to live active and fulfilled lives in a luxury environment. The homes provide full-time residential care, nursing care, dementia care and respite care and also boasts plenty of space – both indoors and out, for relaxation and recreation.
To find out more about these Care UK homes, contact Customer Relations Manager at Ferndown Manor, Robin Hill on robin.hill@careuk.com or call 01202 070799, or Customer Relations Manager at The Potteries, Caroline Hearne, on caroline.hearne@careuk.com or call 01202 069835.