Residents at a care home in Knebworth have been passing on their advice to the younger generation as part of a nationwide initiative.
Residents at Care UK's Knebworth, on London Road, have been sharing their advice on parenting with new mums as part of a new intergenerational project – Wisdom Booths.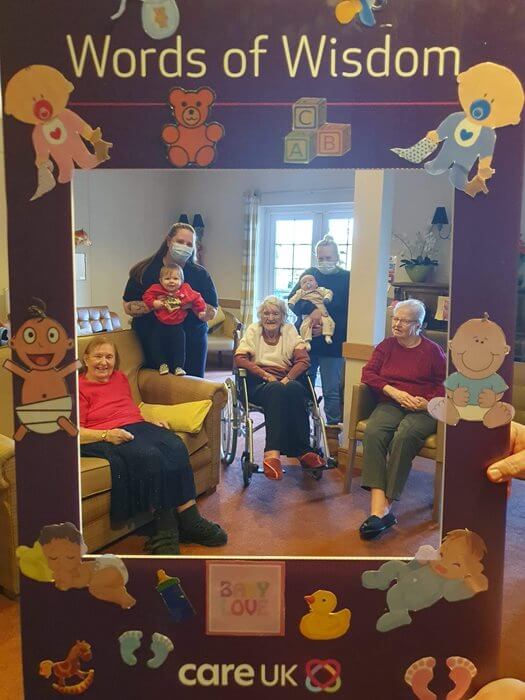 The Wisdom Booths initiative sees Care UK homes across the UK share their advice with younger generations after a national survey found 88% of people nationwide are grateful for what they've been told by their elders and 56% will always rely on them for advice, regardless of how old they are.
Local mums visited the home to chat with residents, including Florence, who shared advice to always "spend lots of time with grandparents" as they're "always there to support", along with Peggy's tip to make sure to "get lots of fresh air" and to spend lots of time in the garden where possible.
Vera Moreira-Henocq, Home Manager at Knebworth, said: "Wisdom Booths is a fantastic initiative that encourages residents to share their wonderful and wise life lessons with others.
"We were delighted to welcome new mothers for a parenting themed advice session, where residents were encouraged to share their learnings and tips from when they were raising their own children. Playing an active role in the community is hugely important here at Knebworth, and community-based activities, like this session, are a brilliant way to spark conversation and encourage new friendships between residents and local people.
"The advice session proved very useful for those who visited, and I think the residents learnt a thing or two from each other.
For more information about Care UK's 'Wisdom Booths' initiative, visit: careuk.com/wisdom-booths.
Knebworth is a state-of-the-art care home which provides full-time residential, nursing, dementia and short-term respite care. The care home incorporates space for hobby and leisure activities and includes its own cinema, hair salon and café.
For more information on Knebworth and to book your place for the event, please call Customer Relations Manager, Paula Brown, on 01438 893411, or email paula.brown@careuk.com.
For more general information, please go to careuk.com/knebworth.