A care home in Slough has shared its top tips for dementia-friendly Christmas celebrations.
The advice was shared by Care UK's Oak House, on Forest Close, and focuses on helping families to make this year's festivities special and enjoyable for all.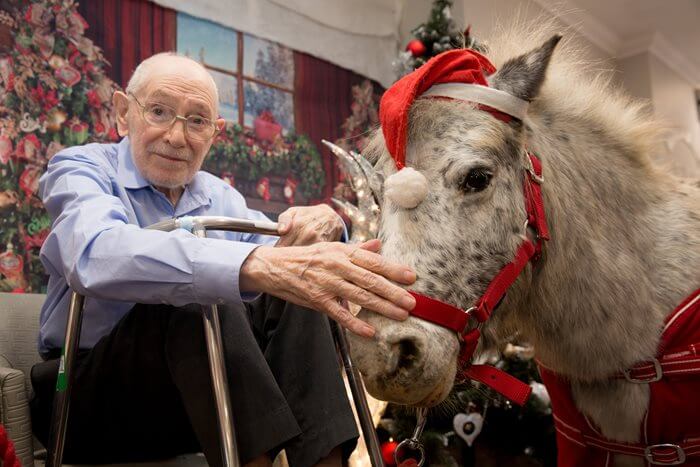 Agnieszka Klimkowicz-Buda, Home Manager at Oak House, said: "Christmas is a magical time that should be spent with your loved ones, but it's important to ensure that family members' different expectations are met. Trying to host the 'perfect' Christmas can put a lot of pressure on relatives; however, there are plenty of ways to make sure it really is the most wonderful time of the year for all.
"Firstly, make sure you involve your older relatives in the preparations for Christmas festivities, so they feel part of the celebrations and retain some personal independence. There are plenty of easy ways to do so – whether it's stirring the Christmas pudding, decorating the tree or wrapping gifts.
"Those living with dementia may have trouble with memory or keeping track of the days, especially in the lead up to Christmas. Offer them an advent calendar to help remind them of the date while building up excitement, and ask questions about how your loved one used to celebrate. If you can, try and recreate some of their old family traditions – this could be a great opportunity to share a special moment with them while encouraging them to reminisce.
"Don't underestimate the power of music. Music plays a big part of life here at Oak House and we've seen its numerous benefits, particularly for those living with dementia. Play your loved ones' favourite Christmas tunes or connect over carol singing – this is also a fantastic way to raise cheer, bring people together and get into the festive spirit.
"Finally, the most important thing is to have fun. Christmas is a special time of the year, and the best thing you can do for your loved ones is to offer them the gift of quality time spent together. Certain games or crafts – including 'pin the nose on Rudolph the reindeer' – come with plenty of physical benefits, such as increased motor skills, while keeping the brain active, which is essential as we age.
"We hope these tips prove useful and would like to wish the Slough community a Merry Christmas on behalf of all of us at Oak House."
Oak House has been designed to deliver the very best standards of care and to enable residents to live active and fulfilled lives. The home provides full-time residential, nursing and dementia care, as well as short-term respite and palliative care.
To find out more about Oak House, please call Home Manager at Oak House, Agnieszka Klimkowicz-Buda, on 01753 307372 , or email agnieszka.klimkowicz-buda@careuk.com or visit careuk.com/oak-house