Three care homes in Essex are celebrating after being recognised among the top care providers in the region.
Care UK's Manor Lodge in Chelmsford, along with Colne View in Halstead and Mountfitchet House in Stansted, were crowned winners in this year's Essex Care Awards.
Vilma Duncil, Clinical Lead at Manor Lodge, was awarded the title of 'Outstanding Care Sector Nurse', while over at Colne View, Kim Richardson, Senior Customer Relations Manager, took home the 'Community, Partnership and Collaboration' award. Mountfitchet House was also named the winner in the 'Diversity and Inclusion' category.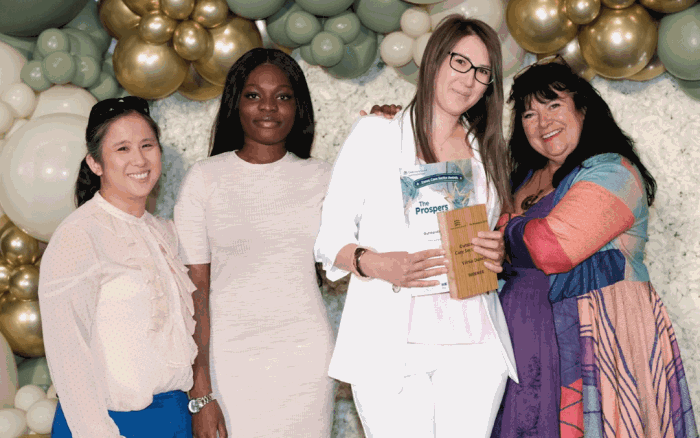 The awards celebrate the best of care in Essex, focusing on innovation, achievement and outstanding contribution in adult care across the region.
Vilma was praised by the judges for her commitment to helping Manor Lodge secure an 'Outstanding' rating from the Care Quality Commission (CQC) through her compassion, attention to detail and strong relationships with her team members, residents and relatives alike.
Having worked at Manor Lodge for 14 years, Vilma has progressed from carer to clinical lead, quickly proving herself as someone who can be relied upon, helping to establish the home's nursing unit and taking it from strength to strength.
Originally from the Philippines, Vilma has a passion for promoting diversity within the home, especially when it comes to supporting new team members who join from overseas – implementing new questionnaires to help team members and residents get to know each other better and ensuring everyone is familiar with the local area.
Always looking for ways to improve, Vilma is currently leading on supporting the home to secure the Gold Standard Framework in end-of-life care – finding ways to better support team members and residents through these difficult times, while maintaining dignity and comfort as much as possible.
Maggie Ziemianska, Deputy Home Manager at Manor Lodge, said: "Vilma is a wonderful asset to the Manor Lodge family and we're thrilled her efforts have been recognised – she really is the embodiment of everything that makes Manor Lodge an 'outstanding' home.
"She's always looking for ways to improve the home and enrich the lives of the residents – who alongside their relatives know they can trust Vilma completely and are always happy to see her."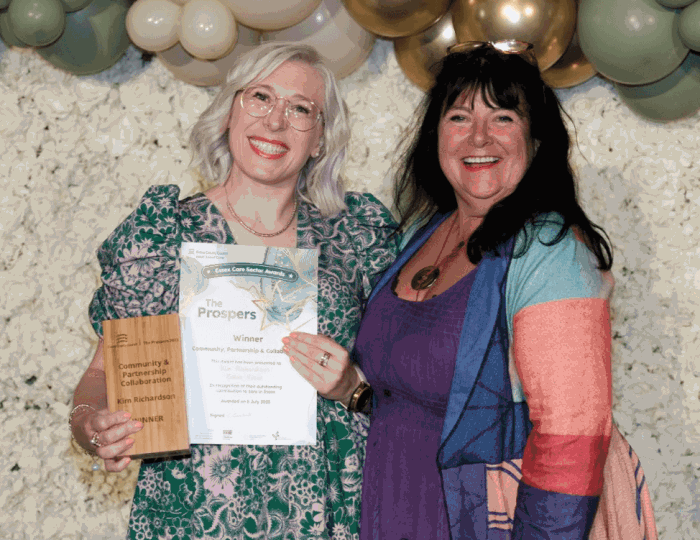 Over at Colne View, Kim was recognised for her efforts to make Halstead a dementia-friendly town, through building relationships and lasting connections between the home and the local community.
Through Kim's commitment to fulfilling the lives of older people in the area, dementia-friendly cinema screenings are now a monthly occurrence at The Empire Theatre, providing residents and members of the community a safe space in which to socialise and make new friends.
Following the success of the cinema, Kim also launched a dementia-friendly choir, bringing people together to share their love for music and enjoy the relaxing, cognitive-boosting benefits it offers.
Leading the way for diversity and inclusion, the team at Mountfitchet House were commended for creating a safe and welcoming space for everyone. With a team made up of 20 different nationalities, as well as residents from all walks of life, the home makes a conscious effort to ensure everyone feels recognised and celebrated.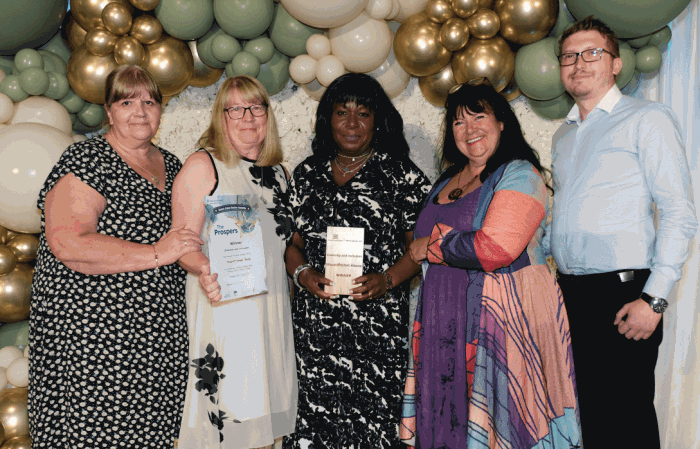 Anyone new to the home – whether team member or resident – is valued as an individual and asked to share their likes, dislikes, interests and hobbies to ensure they are encouraged to be themselves. From personal touches like having someone's favourite chocolate bar available, to hosting events for St Patrick's Day and Sinhalese New Year, the home celebrates and educates on all cultures and personalities.
Manor Lodge, Colne View and Mountftichet House are state-of-the-art care homes which provide full-time residential, nursing, dementia and short-term respite care. The care homes incorporate space for hobby and leisure activities and include their own cinema, hair salon and café.
For more general information on care homes in Essex, including Manor Lodge, Colne View and Mountfitchet House, please go to careuk.com/essex