Care UK's Hollins Park, on Victoria Road, received a commendation in the 'Nursing Care' category at the Care Home Awards thanks to its renowned, high-quality care.
An annual celebration, the Care Home Awards recognise and reward excellence and innovation in UK care home management, operation and delivery, and this year, the ceremony took place virtually.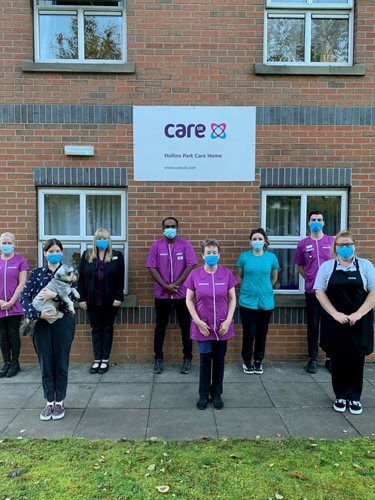 Hollins Park, which is rated 'Outstanding' by the Care Quality Commission (CQC), is home to 49 residents, many of whom are living with dementia and other complex conditions. Every resident receives an individualised care plan, which is created based on their needs, but also hobbies and life history. On arrival, each resident is also given a personalised pack, which includes a CD with their favourite songs, perfume they recognise, as well as a range of sensory items to make them feel at home.
Tracy Norbury, the Home Manager, was praised for her hands-on approach and selflessness, especially during the pandemic, moving into the home to better support residents and team members alike. She also oversees training, and ensures everyone who works at the home has an opportunity to develop and learn, promoting high standards of care across the board.
Tracy Norbury, Home Manager at Hollins Park, said: "It is a privilege to have been highly commended in the 'Best Nursing' category in the Care Home Awards.
"This award is a credit to the team's dedication and commitment to ensuring that residents have received nothing short of exceptional care. The team goes above and beyond for the residents wherever possible, with many moving into the home during the first wave of the pandemic to minimise the risk of infection to residents and their own families.
"I'm delighted to have the team's efforts recognised and I can't praise them enough for the difference they have made in supporting residents to go on living every day to the fullest. Congratulations everyone – you deserve this!"
For more information about Hollins Park, please call home manager, Tracy Norbury, on 0333 4343 042, or email tracy.norbury@careuk.com.
For general information, please visit careuk.com/hollins-park.