Residents at a care home in Fareham have been revisiting their favourite hobbies and shared their skills with the younger generation.
Residents at Care UK's Parker Meadows, on Redlands Lane, have been stepping back in time to enjoy knitting as part of a nationwide initiative – Long Lost Hobbies.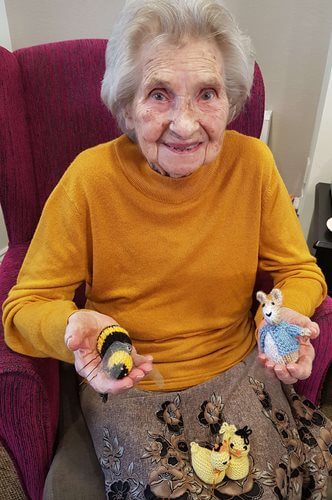 The 'Long Lost Hobbies' initiative sees residents in Care UK homes across the country share their favourite hobbies and try new pastimes with younger generations after a national survey found 77% of adults feel technology is the cause of traditional skills being lost, including flower arranging, knitting and woodworking.
To ensure the hobbies of older generations are not forgotten, residents at Parker Meadows have been getting to the knitty-gritty and unwinding what makes their favourite pastime so enjoyable.
The residents have been teaching team members to knit blankets and scarfs, with the hobby becoming so popular with team members and residents that a weekly club has now been formed. Residents have also been teaching team members how to cook traditional pies, including resident favourite, apple pie.
Matthew Smith, General Manager at Parker Meadows, said: "We had a fantastic time taking part in knitting activities here at Parker Meadows.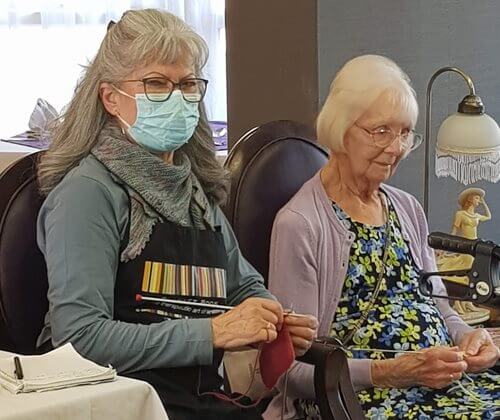 "For those living with dementia, revisiting a past hobby, such as knitting or pie making, can help bring back memories, as well as providing an enjoyable way to connect with others through a familiar activity that once brought joy. These positive feelings gained from revisiting fond memories can help decrease stress, reduce agitation, and provide a feeling of success and confidence.
"Residents and team members at Parker Meadows have loved revisiting their favourite hobbies and sharing their knowledge with younger generations. It has been wonderful to hear residents talking about how they first discovered their favourite hobby and the fond memories this interest created."
For top tips on how you and your loved ones can revisit forgotten pastimes or discover new ones, please visit: careuk.com/long-lost-hobbies.
Designed to enable residents to live active and fulfilled lives, while also promoting independence, Parker Meadows, which remains open to potential residents, incorporates space for hobby and leisure activities. The home provides full-time residential care, nursing care, dementia care and respite care. The layout of the building is configured into a series of individual suites, each having a dedicated lounge/dining room to help facilitate the creation of close-knit communities.
To find out more about Parker Meadows, please call Jessica Wooldridge, Home Admissions Advisor, on 01329 889571, or email jessica.wooldridge@careuk.com or visit careuk.com/parker-meadows.