A Bromsgrove care home chef has been shortlisted for a coveted national award.
Alex Millichamp, Second Chef at Care UK's Chandler Court, on Recreation Road, will be competing with some of the nation's best cooks to be crowned 'Chef of the Year' at the National Association of Care Catering Awards.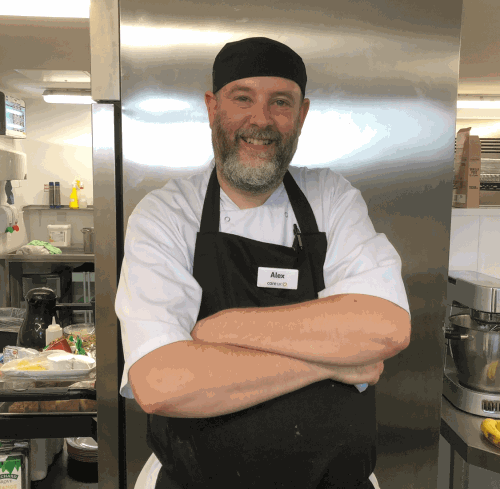 The National Association of Care Catering Awards rewards individuals, teams, companies and organisations who go above and beyond to deliver high-quality, nutritious food in a care setting.
Inspired by Care UK's innovative approach to residents' food and dining experience, Alex joined Chandler Court as Second Chef in 2019. He brought with him an impressive CV, which included working for prestigious hotels up and down the country, as well as overseas in Australia for a year. Having also catered for some of Birmingham's top law firms Alex brings his finesse and flair to make a difference to residents' day to day cuisines.
Alex said: "I'm delighted to have been nominated as one of the finalists for the National Association of Care Catering Awards this year. We always strive to provide food that is not only nutritious, but also incredibly flavourful to meet the residents' needs and preferences – so it's great to see the whole kitchen team's efforts being recognised. I look forward to the awards ceremony."
Vongai Mushinga, Home Manager at Chandler Court, said: "Alex meets every new resident to learn about their personality and tastes. Many of the residents here are well-travelled, and several are from overseas, so there's definitely a broad range of expectations and favourite foods.
"After meeting with residents when they move in, Alex then works with his small team to create themed meals and events to help residents settle in and to celebrate them as individuals. From making bespoke cakes for residents' birthdays to cooking cuisines from around the world, Alex's extensive cooking knowledge and personal attention to detail, along with his creativity, ensure that residents' needs are met with high-quality foods. That demonstrates his incredible talent for not only being a top notch chef but someone who really gets what it is that residents want from their catering team.
"Well done Alex – we're keep our fingers crossed with a win!"
The finals where the winner will be named will be taking place later this year on 13th July.
Chandler Court is a state-of-the-art care home which provides full-time residential, dementia and nursing care, as well as short-term respite care. Designed to enable its residents to live enjoyable and fulfilling lives, the care home has its very own cinema, café and hair salon, and there is plenty of space, both indoors and out, for relaxation and recreation.
To find out more about Chandler Court, please call Customer Relations Manager, Paul Chambers, on 01527 907 849, email Paul.Chambers@careuk.com or visit careuk.com/chandler-court