Care homes across Surrey competed in a county-wide sports day event hosted at a neighbouring care home.
The Care UK team at Broadwater Lodge, in Godalming, welcomed residents and care teams from five UK homes across the county to compete in traditional sports day challenges in a bid to be crowned the winning home.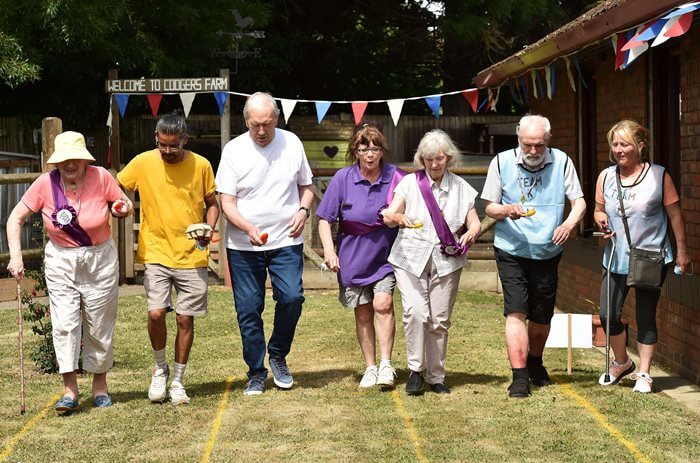 Residents and team members from Care UK's Appleby House, Kingsleigh, Tiltwood, Whitebourne and Greville House, took part in a host of events including a sack race, a three-legged race and an egg and spoon race, with the grand finale being a tug of war.
Residents built up an appetite after a busy morning of fun and games and were treated to a barbecue prepared specially by the home's chefs. Later, teams took part in an Olympic-style awards ceremony to crown the day's winner, Kingsleigh Care Home.
Commenting on the day's activities, resident Rita Lewis at Broadwater Lodge, said: "I had such brilliant fun! It was a lovely day, and I am so proud of the trophy I won!"
Angela Bookham, Home Manager at Broadwater Lodge, said: "The Surrey sports day is always a highlight for residents and care teams alike, and we were delighted to host this fantastic event for our neighbouring homes.
"We are fortunate to be part of a strong care home community here in Surrey, and the recent sunnier weather offer a brilliant opportunity to bring everyone together for a day of fun, laughter and to celebrate the year's achievements. This year's event did not disappoint, it was wonderful to see the residents and care teams working together and making new friendships.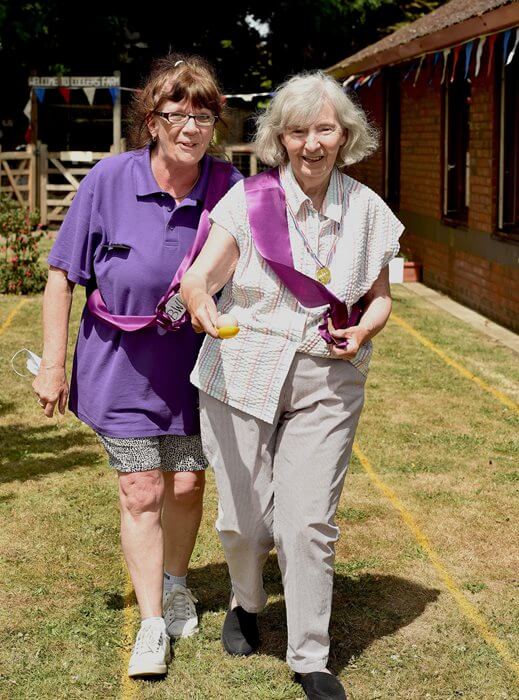 "I would like to say a huge thank you to all of the Care UK homes for taking part – it was certainly a day to remember!"
Kelly Kelleher, Home Manager at Kingsleigh, added: "Summer sports days are always a highlight for us, as not only is it a fun opportunity to compete in lighthearted games with colleagues, but it also provides therapeutic benefits for residents. It offers a valuable opportunity for older people to reminisce and share memories of sports days from their younger years and happy memories of their children's school days too".
Broadwater Lodge has been designed to deliver the very best standards of care and to enable residents to live active and fulfilled lives. The home provides full-time residential care, dementia care and respite care.
For more information about the care home, please contact Customer Relations Manager, Paul Boyce on 01483 331 220 or email Paul.Boyce@careuk.com.
For more general information about Broadwater Lodge, please visit: careuk.com/broadwater-lodge.