A care home in Ashford is celebrating after being shortlisted in this year's Caring UK Awards.
The team at Care UK's Echelforde, on College Way, has been recognised in the 'Community Involvement Award' category in the national honours.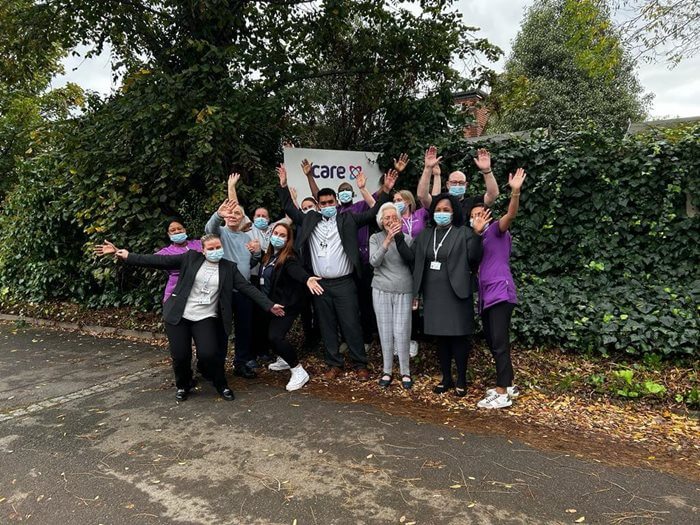 The awards celebrate and reward excellence and team effort in care homes across the UK.
The team at the home were nominated due to their consistent connection to the community, The team focuses on building links, not only with the residents, but their family members and those in the local area.
The technology-savvy team has embraced social media to engage with locals in Ashford, and have gained excellent links with the local council, schools and businesses. As a result of their high level of engagement on Facebook, they received 543 Christmas cards last year and numerous gifts – all for the benefit of the residents.
Other examples of the home's success include a local lady, who after seeing the care home's activity on the social media site, contacted Echelforde to ask if she could carry out regular visits to the home with her therapy dogs. The local school, St Michael's Primary, are also regular visitors and form part of a pen pal scheme with the residents.
Commenting on the shortlisting, Home Manager, Ellen Gora, says: "We're so pleased to have been recognised for our efforts.
"We work incredibly hard to make sure the residents are connected to the community and for our neighbours to have an excellent relationship with us. To make sure we were keeping in touch with family members and the local community at a time where nobody could visit, we embraced social media and it's been immensely well-received. We have reached out to so many people and have been rewarded with constant visits from the community. It has been so wonderful to welcome so many people into our home."
The awards will take place at the Athena Events Venue on December 1st 2022.
Echelforde has been designed to deliver the very best standards of care and to enable residents to live active and fulfilled lives. The home provides residential, nursing and specialist dementia care, as well as respite, and end of life care.
To find out more about Echelforde, please call 01784 255225 or email Home Manager, Ellen Gora, at ellen.gora@careuk.com or visit careuk.com/care-homes/echelforde-ashford