Residents at a care home in Edinburgh have been passing on their advice to the younger generation as part of a nationwide initiative.
Residents at Care UK's Cairdean House, Lauder Lodge and Murrayside, across the city, have been sharing life advice they would give to their younger selves with local school children as part of a new intergenerational project – Wisdom Booths.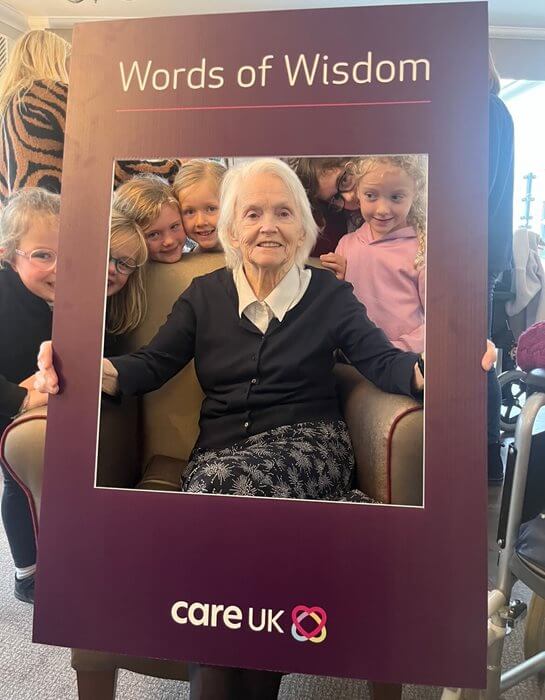 The Wisdom Booths initiative sees Care UK homes share their advice with younger generations after a national survey found 88% of people nationwide are grateful for what they've been told by their elders and 56% will always rely on them for advice, regardless of how old they are.
As part of the initiative, the Edinburgh care homes hosted advice sessions with members of the community. Lauder Lodge residents shared their wise words with younger members of the team. Cairdean House residents were visited by pupils from Colinton Primary School, and Murrayside invited school children from Kirkhilll Primary School and Clerminston School to attend special intergenerational sessions and hear the important pieces of advice residents had to offer.
The pearls of wisdom at Cairdean House included 90-year-old resident Lilias' advice to "keep up your work – school is a wonderful place and you should enjoy your life, but make sure you're well behaved."
Elizabeth McLaren, 89-year-old resident at Lauder Lodge, also shared the advice to: "never, ever give up and live for today not for tomorrow."
Sheila Young, 85-year-old resident at Murrrayside, added: "It was lovely seeing the children and they were so interested in what we had to say."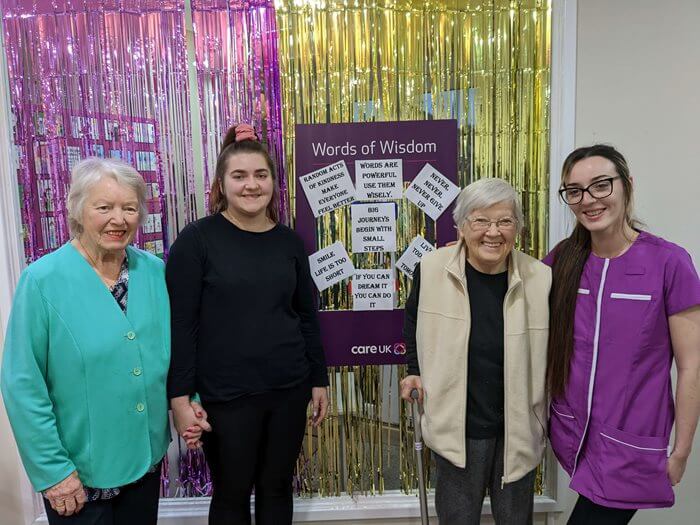 Gillian Goodall, Home Manager at Cairdean House, said: "We had a fantastic time hosting an advice session with local children from Colinton Primary School.
Anees Riaz, Home Manager at Lauder Lodge, added: "Here at Lauder Lodge, we understand that intergenerational relationships have been proven to be enriching for all ages and can offer older people a sense of purpose. Enjoying reminiscence activities has provided a fantastic opportunity for both children and residents to learn from each other.
Suzanne Welsh, Home Manager at Murrayside, added: "It has been wonderful to hear the residents' advice to the younger generation and we look forward to seeing if the youngsters at Kirkhill Primary School and Clerminston Primary School put it into action!"
For more information about Care UK's Wisdom Booths initiative, visit: careuk.com/wisdom-booths
Caidean House, Lauder Lodge and Murrayside care home have been specially designed to enable residents to live active and fulfilled lives, while also promoting independence. The care homes incorporate space for hobby and leisure activities, and have their own cinemas, hair salons and cafés.
For more information about Cairdean House, Lauder Lodge or Murrayside, please visit: careuk.com/edinburgh