A care home in Macclesfield is celebrating after it was recognised at a national awards ceremony.
The Residential Care Services (RCS) Stars awards recognise individual and team excellence at more than 150 care homes nationwide across Care UK.
The lifestyle team at Care UK's Hollins Park, on Victoria Road, were presented with the Meaningful Lifestyles Award, which recognises teams which have been innovative and used creative tools to organise memorable activities for residents.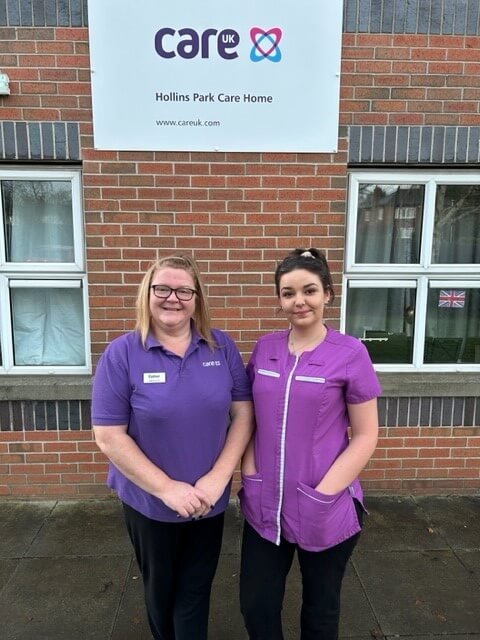 The lifestyle team at Hollins Park were commended for creating meaningful interactions for residents by taking the time to get to know them individually and create experiences based around their interests and hobbies. These conversations have brought about unique, personal experiences, including a resident who wanted to return to the seaside enjoying a trip to Southport for the day.
Staying active and independent through tailored activities have a positive impact on residents and provides a sense of wellbeing and purpose. From the cards of kindness initiative with local schools to Namaste care sessions for residents living with more advanced dementia, the team at Hollins Park goes above and beyond to create exciting, meaningful activities for all residents to enjoy.
One family member commented: "I feel like the team take an interest not only in my mother but us as a family to keep us involved and encourage meaningful engagement. They have a real flare for making any activity an opportunity and I've been very impressed by how involved the whole home get. This isn't just about the activities team but about every worker from manager to domestic. They clearly try go above and beyond and it's so wonderful to see that they recognise and cater to each person's abilities."
Tracy Norbury, Home Manager at Hollins Park, added: "We had a fantastic time celebrating the achievements of care teams across the country and it was brilliant to hear about the positive impact this has had on residents.
"It's absolutely brilliant to win this award and it's a true testament to the hard work of our team members, and how much they care about the residents. Co-ordinating interesting activities and being a part of our local community is all part of delivering excellent care for residents, while ensuring everyone leads fulfilling lives and builds new friendships as a result.
"It's wonderful to see the lifestyle team here at Hollins Park recognised for their commitment to ensuring the care home is a fantastic place to call home – a big well done!"
Hollins Park has been designed to deliver the very best standards of care and to enable residents to live active and fulfilled lives. The home provides full-time residential, nursing and dementia care, as well as short-term respite care.
For more information on Hollins Park, please call home manager Tracy Norbury, on 0333 4343 042, or email tracy.norbury@careuk.com
For more general information about Hollins Park, please visit careuk.com/hollins-park