A care home in Bromsgrove is celebrating after its Second Chef was recognised at a national awards ceremony for his culinary skills.
The Residential Care Services (RCS) Stars awards recognise individual and team excellence at more than 150 care homes nationwide across Care UK's RCS division.
Alex Millichamp, Second Chef at Chandler Court, on Recreation Road, competed against the culinary talents of chefs from across the UK and took home first place for 'Chef of the Year' at the 2022 RCS awards.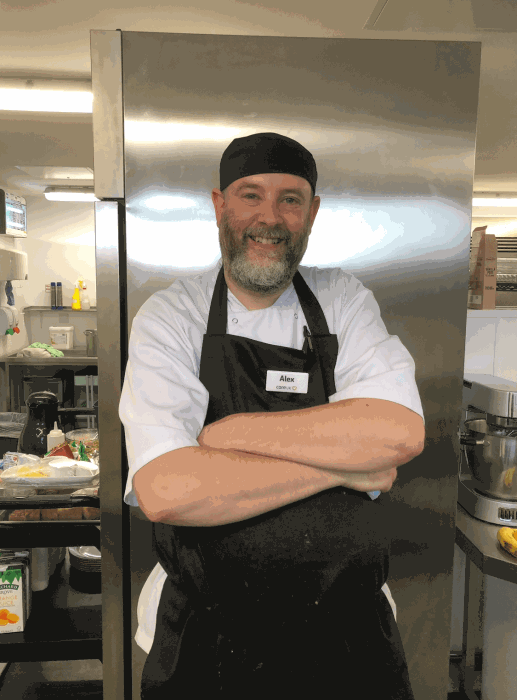 The national cook-off was a true culinary skills showdown between the best care home chefs in the country, with contestants challenged to prepare a nutritional two-course meal that would appeal to residents.
Alex's menu included a nutritious traditional style Thai chicken and vegetable curry, accompanied with a distinctive turmeric mash. The dessert was a light lemon mascarpone filo tart, complete with poached pears and garnished with fresh blackberries.
Judges singled out the excellent taste and aesthetic presentation of the dishes, also commenting on the fantastic use of ingredients which adhered to the International Dysphagia Diet Standardisation Initiative (IDDSI), which Alex incorporated effortlessly.
Commenting on his win, Alex said: "I'm over the moon to have scooped first place in the RCS Chef of the Year Awards this year, and I'm so proud of the team and all of their continuous hard work – we take great pride at Chandler Court in delivering the best dishes for the residents."
Vongai Mushinga, Home Manager at Chandler Court, added: "The RCS Stars Chef of the Year competition features talented chefs from around the country, and is a brilliant opportunity for everyone to showcase their skills and expertise.
"Everyone here at Chandler Court is delighted that Alex's talent for creating delicious meals has been recognised for a second year, and that this year he took home first place – well done Alex!"
Chandler Court is a state-of-the-art care home which provides full-time residential, dementia and nursing care, as well as short-term respite care. Designed to enable its residents to live enjoyable and fulfilling lives, the care home has its very own cinema, café and hair salon, and there is plenty of space, both indoors and out, for relaxation and recreation.
To find out more about Chandler Court, please call Customer Relations Manager, Rosalind Lockley, on 01527 907 849 or email Rosalind Lockley Rosalind.Lockley@careuk.com
For more general information, visit careuk.com/chandler-court