Perry Manor- Worcester's Award-Winning Care Home…
At Perry Manor, Care UK's modern, purpose-built care home in Worcester, residents with dementia are living each day to the full, experiencing the best quality of care. Perry Manor has an 'outstanding' rating – the highest possible – from the English care regulator, the Care Quality Commission, and is recognised by multiple national awarding bodies.
In 2019, Perry Manor was shortlisted for, and won, multiple national awards recognising excellence in the care sector. In the last year, Perry Manor has picked up a National Dementia Care Award, recognised amongst all professional staff working with people with dementia; in hospitals, nursing and residential care homes, day units and the community.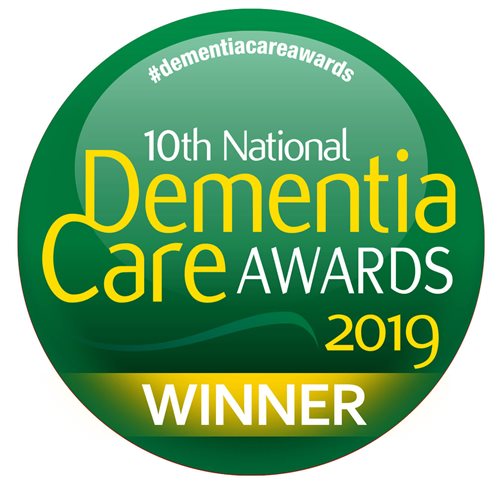 The home's devoted care manager, Katherine Matthews, won the 'Best Dementia Care Manager' award, recognising her exceptional approach to care. With 23 years of experience working in the sector, Katherine always goes the extra mile to look after people and ensures support is available for everyone, from residents to team members and relatives. All staff at Perry Manor follow in Katherine's footsteps, consistently adopting a person-centred approach, championing activity-based care and providing a range of ways in which residents can lead their lives as independently as possible, as well as ensuring personal wellbeing.
And if that wasn't enough of a showcase, Perry Manor also took home The Care Home Registered Manager Award (West Midlands) in the Great British Care Awards 2019. These awards are a celebration of excellence across the care sector, recognising individuals who have, and continue to, demonstrate outstanding excellence in care.
Perry Manor in Worcester was also a finalist in the Midlands and Wales Care Home of the Year category at the Caring UK Awards, recognising the all-round excellence in their care, facilities and all-round approach to residents. The Caring UK awards are dedicated to recognising and celebrating excellence throughout the care industry and recognising team efforts across the UK. The Caring UK Awards highlight and pay tribute to the care home teams who make an outstanding contribution to caring for the elderly.
So, you can be confident that when your loved one joins us at Perry Manor, they will receive the very best in care by an award-winning team.