Care UK's 10,000 team members will have an extra spring in their step this week as news broke that they have won not just one, but two awards, at one of the most prestigious events in the health and social care calendar.
At a ceremony in London, Care UK picked up the top awards in the categories LaingBuisson Residential Care Provider of the Year and LaingBuisson Property Developer of the Year. In both cases, Care UK had stiff competition from household names such as McCarthy Stone and Barchester Healthcare.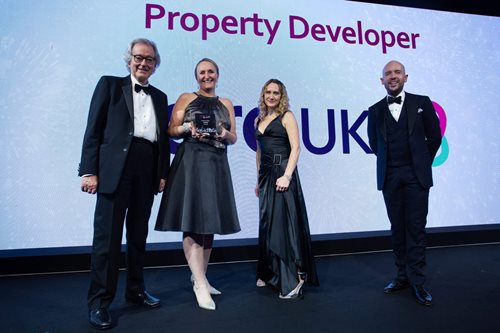 Commenting on the double win, Care UK's Chief Executive Andrew Knight said: "Winning these two awards means so much more to us than another trophy in the display cabinet. It is recognition from a highly regarded organisation that our teams are delivering a high-quality service for care home residents across the UK. It is a credit to every one of our colleagues that, despite the most challenging 18 months in our 40-year history, we are still delivering an award-winning service."
For the Provider of the Year category, the judges were particularly impressed by the exceptional regulator ratings Care UK has achieved – 18 of its homes are rated as good or outstanding with the vast majority of the others rated as good. In the words of the judges "Outstanding ratings are very hard to achieve, and this demonstrates that Care UK's commitment to quality and ability to deliver is second to none."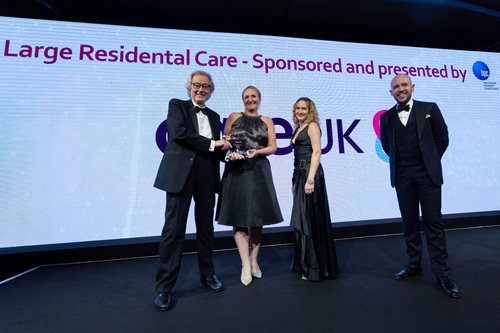 Property Developer may seem like an unusual category for a care home provider to win, but it was in recognition of the fact that Care UK has opened 58 new homes over the past decade with another dozen in various stages of planning and construction – more than any other care home provider.
Care UK runs 126 care homes from Aberdeen to Poole and employs more than 10,000 people in roles ranging from carer to accountant. More details of employment opportunities with this award-winning provider can be found at https://www.careuk.com/careers