Chefs and catering teams working for Colchester-based Care UK have been shortlisted in two categories of the Public Sector Catering Awards.
The providers' six strong Food and Hotel Services Team has been shortlisted in the Care Catering category and Andrew Bedwell of Millers Grange care home in Oxfordshire has been shortlisted in the Chef of the Year category.
The team shortlisting is in recognition of the way Care UK supports the chefs and kitchen teams in its 153 homes to deliver delicious, high-quality meals that allow every resident to dine with dignity regardless of any dietary requirements. From training every chef in catering for modified diets to promoting entertaining food-related events such as global food festivals, the team supports every chef to be the best they can.
Care UK was the first care home provider to fully adopt the new International Dysphagia Diet Standardisation Initiative for residents who have difficulties with swallowing. James Clear, Hotel Services Hospitality Manager, trained chefs months ahead of the national roll-out of the launch and helped to create e-learning for all home colleagues so they understood how to support residents with dysphagia. As a result, those residents who cannot eat food prepared for the main menu are able to safely enjoy carefully prepared, home-cooked meals with the same delicious tastes and appearances as everyone else's meal.
Andrew Bedwell is a good example of the calibre of chefs Care UK is able to attract, with an impressive CV that includes overseeing catering for up to 10,000 people a day at Blenheim Palace, a senior role in a well-known restaurant group and setting up numerous new gastro pubs. Inspired by Care UK's innovative approach to residents' food and dining experience, Andy joined Millers Grange as Head Chef in 2019, just before it opened.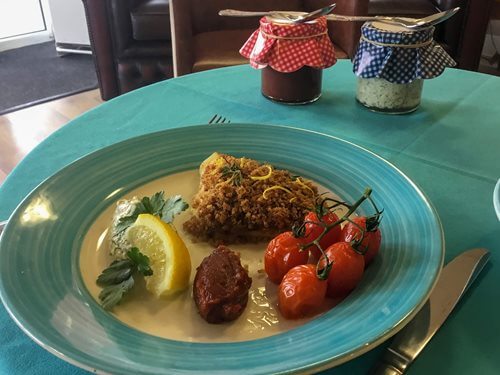 Millers Grange home manager Alison Parry said: "Andy meets every new resident to learn about their personality and tastes. Millers Grange residents are well-travelled, and several are from overseas. He works with his small team to create themed meals and events to help residents settle in and to celebrate them as individuals.
"One lady who had lived in India was keen to have an authentic curry, so she and Andy produced it together – with her grinding the spices in a pestle and mortar. That demonstrates his incredible talent for not only being a top notch chef but someone who really gets what it is that care home residents want from their kitchen team."
Speaking about the award shortlisting for his central support team, Care UK's Director, Food and Hotel Services Operations Jon Bicknell said: "We truly believe that dining is one of the most important aspects of life in any care home and we invest heavily in selecting and nurturing the very best chefs and kitchen teams.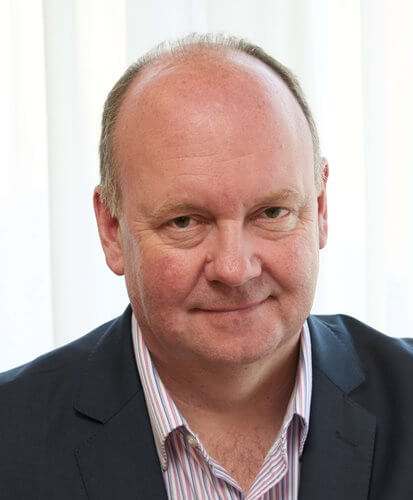 "My team works very hard supporting those chefs from Aberdeen to Dorset – often travelling long distances and staying away from their own families to deliver that support. I am so proud of them and winning this prestigious award would be great recognition for their talent and dedication."
Care UK colleagues only have to wait until 7th April to find out if they will be bringing home the winners' trophies from a ceremony being held in London. Anyone who wants to know more about joining an award-winning band of chefs can see opportunities at https://www.careuk.com/careers.